Orphans Cabaret Album Release – Shades Brewing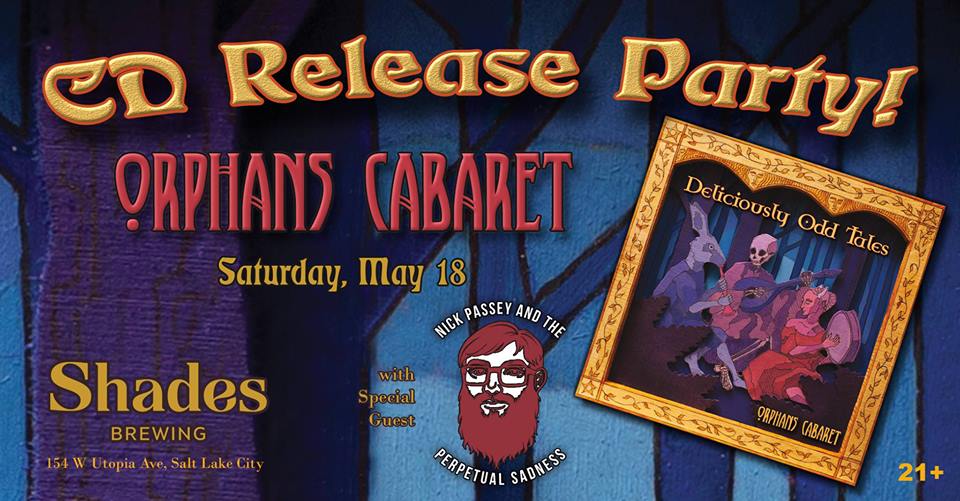 It's a party, mes cheries! After a year and a half, "Deliciously Odd Tales" is finally ready for you! Orphans Cabaret began recording this album in December 2017 (songwriting began in July 2015), so we are sooo excited to finally share with you! And we are thrilled to have Nick Passey and the Perpetual Sadness starting the night off.
The party will be at Shades Tap Room at Shades Brewing, 154 W. Utopia Av. in Salt Lake City.
Tickets are $10. ($20 for admission PLUS a CD!)
Space is limited. Purchase tickets online at https://bit.ly/2TAdtDd or at the door.
Must be 21+.