GAINS FOR IZZY'S BRAIN
November 28, 2017 @ 8:00 pm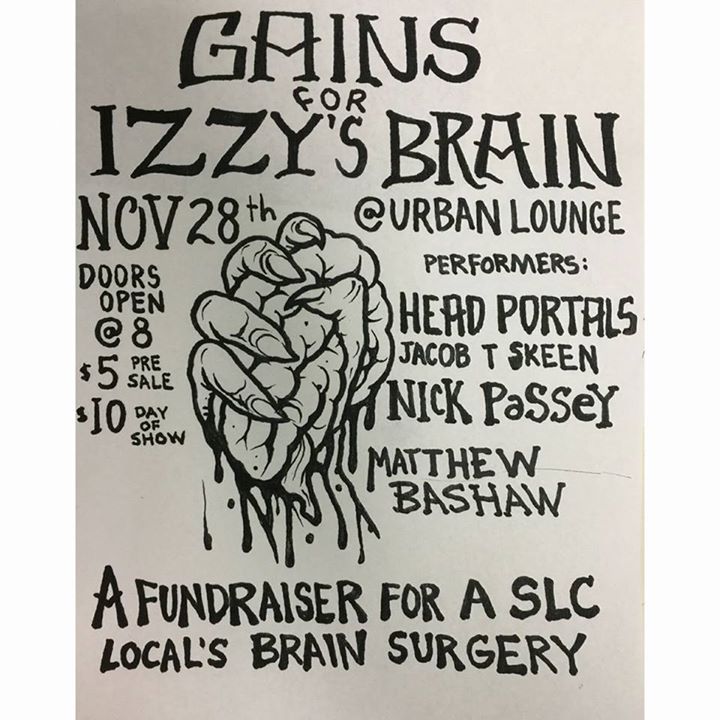 We're raising the roof (and some funds) in the name of Izzy Palazzolo Harris, our good friend and a local here in Salt Lake who is about to undergo brain surgery.
Come down to Urban lounge (21+) and check out the Musical stylings of Head Portals, Jacob T Skeen, Nick Passey and Matthew Bashaw. There will be cookies for sale, art on display, as well as opportunities to win restaraunt and hotel giveaways!!
Tickets are $5 ahead of time and $10 on the day of the show, and you can buy them online or from us directly.
See you there!
If you would like to donate to Izzy but can't make it to the event, you can do so at her gofundme page:
https://www.gofundme.com/izzy039s-brain-surgery