Buzzed Coffee Popup Cafe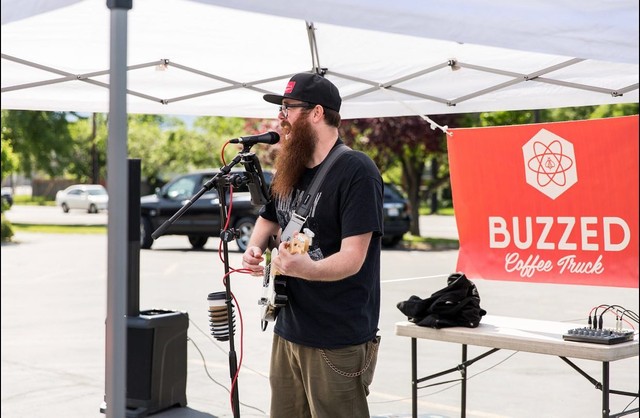 Do you wake up in the mornings? Drink coffee? Hang in Rose Park Area? If you said yes to any of these you may be interested in knowing were doing a Duo Set at the popup cafe for Buzzed Coffee Truck.
Our set is 9am-11am but they will be there 8:30am if you want to get a front row seat. (jk they are all front row seats)
Sunday 6/30 ? POP-UP CAFE ?8:30-1 Rose Park (1000 N 960 W)
Nick Passey and the Perpetual Sadness is an Americana/Folk duo with Nick Passey as the singer/guitarist and Kaitlin Findlay as the cellist. Formed in 2017, Findlay complements the eerie undertones that Passey's lyrics suggest, staying tuned-in and effortlessly anticipating each mood switch. Whether it be sway-induced strings or foot-stomping plucks, these musicians transfer their emotions to put on a performance that will keep you intrigued, engaged, and in awe.